​I'm Russell Hayes. Some of you may know me on certain internet marketing forums as Rus Sells. Many of you may know me as the mastermind of the product, "Google Places Scraper" and other various products I have launched to the public. You might be wondering. "Yes, I do remember who Russ is, but I haven't heard or seen anything release from him in forever." Well let me fill you in…
About a year ago I had a severe stroke. Although mentality wise and intellectually wise I am the same person. It left me with Aphasia. This might shock a lot of people, it has even some of my closest friends and business partners. So what is Aphasia?
Well... I Am Aphasia
Aphasia is an impairment of language, affecting the production or comprehension of speech and the ability to read or write. Aphasia is always due to injury to the brain-most commonly from a stroke, particularly in older individuals. But brain injuries resulting in aphasia may also arise from head trauma, from brain tumors, or from infections.
Aphasia can be so severe as to make communication with the patient almost impossible, or it can be very mild. It may affect mainly a single aspect of language use, such as the ability to retrieve the names of objects, or the ability to put words together into sentences, or the ability to read. More commonly, however, multiple aspects of communication are impaired, while some channels remain accessible for a limited exchange of information.
It is the job of the professional to determine the amount of function available in each of the channels for the comprehension of language, and to assess the possibility that treatment might enhance the use of the channels that are available.
Below you can find more information on the different types of aphasia such as Global, Broca's, Wernicke's, Primary Progressive, Anomic, and Mixed Non-fluent aphasia.
So In What Way Does Aphasia Effect Me?
In my case I do receive help in some areas as it's tough for me to communicate like I normally have done. I currently can't use my right arm and have been confined to a wheelchair to get around. Yes, I've currently had to relearn to use a mouse with my left hand. Yes it's frustrating and I'm still trying to grasp on how I go about my daily business ventures. But I am still mentally strong and willing to work hard not only to progressively make my situation as best as it can be. But I still think about my customers and people who I've helped in the past be successful with their business. And this is something that I want to continue.
This is why, even in the state that I'm currently in, releasing another product to you all to help your business in a variety of ways. Please note, all sales from these products below will go towards a specific treatment, so I can get back to my normal self. Please watch the video below to not only see the treatment that I have a goal of getting, but the amazing case study for it as well.
If you're wondering where I went well now you know. I currently live in government housing in Denver, CO with government assistance, and to tell you the truth. This is not me. I want to make my own way. I want to support my own means and I want to make myself better again by receiving the treatment mentioned above. But I'm not asking for handouts. I've put together a series of products that I believe will help benefit your businesses with knowledge and strategy.
How do I know they will help you and your business? Well, to tell you the truth, I've had A LOT of time to read them. Everybody loves options, I know I do. So I've put three different packages together as I know, some people have more needs than others. Be rest assured that your purchase will also be going to a great cause as I put all sales towards the treatment to get back to my normal self.
Although I've put packages together to help benefit your business. I want you to remember that your purchase will surely go to a good cause. You can help be a part of this amazing process and your purchase/donation to this cause will not be forgotten. And your generosity will not be forgotten as well. If you made it this far, then maybe you'll got a little further. Choose a package today and not only get true value with your purchase. But peace of mind as well as your purchase will go to a great cause. Below is another case study of the treatment that I am striving to obtain.
Business Bronze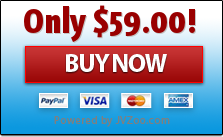 Get an amazing list of knowledgeable material to help you build your business and be successful. Get amazing Training material titles such as:
Growing Your Business Online

Deal Closing Letters & Presentations

Client Attraction Videos

High Client Grabbing Web Design Ad Templates

Client Attraction Auto-responder Series

The Offline Getting Started Guide

Website Design Questionnaire

How To Start A Web Design Business Guide
Business Gold
An Incredible Value!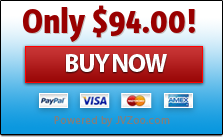 Looking for the best value?! Then look no further! With the Business Gold package, you will receive ALL titles in the Business Bronze and Business Silver packages. AND you will receive the follow Training material titles such as:
The Most Damaging Online Reputation Mistakes

How To Skyrocket

ISA Manual

Kick Ass Clients Book

Leveraging Objections Bonus

LinkedIn Domination

Local Lead Success

Local Consumer Survey

Reputation Rebel Book

Reputation Is Everything

Reviews Case Study Yelp

Sales Managers Guide to Hiring Top Sales Performers

Sales Longevity

Sample Reputation Report

SP Selection

The Small Business Owners Guide to Landing Page Optimization

The Yes Map

Up sell Up sell

Yelp Review Filter Study

Local Client Social Cash Magnet

Learn SEO

FB ADS Cracked
Business Silver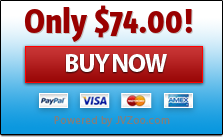 Do you want to take your business to the next level? Then if you purchase this package, not only will you get ALL of the titles that are included in the bronze package, but I will include the follow Training material titles such as:
5 Landing

Box-scape Authority Package

Click for More

Hangout Blaster

Launch Bible

Mobile Sales Plugin Access

Reverse Sale Method

Sales Test

Seogforde Exit

Siteframe

Teespring Business

Template

The Ultimate Guide To Starting Your Own Web

Tube Ranking Control

Video Persuasion