WP SITE FRAME
A True Breakthrough!
If Your WordPress Sites Aren't Doing The Job,
If They Ain't Making You Money,
Or If You Can Get New Sites Ranked Easily And Quickly,
Here's Your Opportunity To Become The Next….
1 Minute
Internet Marketer
JUST WATCH THIS QUICK VIDEO below and you too can become the next One Minute Internet Marketer. Inside, I'm going to show you three different ways to make money TODAY with this breakthrough WordPress plugin — each in less then a minute:
Yeah, I was a little short trying to cram all that into one video! But if you didn't watch it. Well go back and hit the play button RIGHT NOW — I promise, once you see it, it'll change your online life
as well as your bank account!
Here's what you just saw on the video:
Attention Affiliate Marketers

You just saw me take an existing (admittedly ugly) Word-Press site, and instantly "SUCK IN" a high-converting CPA offer — in less then 15 seconds!
With this one-of-a-kind WordPress plugin, you'll NEVER need to create another pain-in-the-ass "PRE-SELL" page or time-wasting "authority site" again!
Now–You can focus on what you do best:
Drive traffic and making money!


Attention Local Marketers and "Offliners":
On the video, you saw me take a butt-ugly, but highly ranked, WordPress website and "SUCK IN" a local small business' website – in less the 15 seconds!
Whallah! THE CLIENT'S SITE INSTANTANEOUSLY ranks for the keywords he wants! He's ecstatic–and from now on you make mucho dinero–MONTH AFTER MONTH, with no real extra work!


Attention Search Engine Optimization Consultants:
You just a saw me take ANOTHER website, a highly ranked SEO optimized WordPress website and suck in ANY WEBSITE I want– WITHOUT losing a single drop of SEO juice!
As a result, the Clients website is IMMEDIATELY ranked high in the search engines.
You don't have to fiddle with the Clients ill-conceived website one iota!
Just suck it into your WordPress website and you're good to go.
Again–all this takes no more then one minute, MAX!
Just Imagine:

Minimum work,

making the maximum amount of money!

NO MORE HEADACHES

or delays dealing with a clients web designer

NO MORE COPYWRITING

, Yea! Better still: No more hiring "Little Hitler" copywriters (with huge egos to be stroked) demanding a kings ransom to write!

NO MORE TRYING TO APPEASE GOOGLE

or the client!
Just build your own WordPress Site, get it ranked quickly, then "suck in" any website you want. Your search engine ranking will stay the same–and I've even had a site increase in ranking!

No more having to worry about what Google thinks of your clients' website and trying to get it to rank. Let's face it: All Clients' websites SUCK, otherwise they wouldn't need you.

Never again trying to get your affiliate pre-sell page to "convert". Screw having to "sell the click!" Why not let the vendors sales page do the selling, right?

You tell me: Which is harder? Getting a web page to rank for keywords that convert OR getting your visitors to click through to the actual offer?

Hands down, its getting your page(s) to convert. Making the sale. Selling the click.
For those who just gotta know the technical details about what's happening behind the scenes, here's how it works:
In a nutshell, what we're doing is this: When the search engine spiders visit your website, what they see is one thing, but when a prospect visits the website they see something entirely different.


We're using a little-appreciated HTML tag called <iframe>. An <iframe> tag allows you to "suck in" embed or "overlay" if you will a completely different website over another one. Think Facebook fan pages. They require you to use <iframe> code. This is the same thing!

Zero functionality lost, This is COMPLETELY TRANSPARENT to the visitor. Unless they're looking specifically for it, visitors will never know the difference.

The way we've automated and implemented it, none of the WordPress site's SEO juice or ranking is lost. NONE. In fact, we've seen some ranking improve! LOL

While search engines spiders frown on redirects, doing it at a system level in real-time not a problem. A website that's WPSiteFramed appears quite natural to the human visitor.

It's invisible to the search engines and will work as an unrecognized background process so to speak: No redirection tag in the HTML header, no .htaccess code required, no amateurish JavaScripting redirects either.

All of these will lead to a refusal of indexing or even penalization by search bots. WPSiteFrame is totally whitehat! NOT EVEN GRAY!

There really isn't any need for you to know what <iframe> actually is or does other then it can help you make more money.


6 SUPER QUICK WAYS
THIS PLUGIN HELPS YOU MAKE BANK:

#1 Help Businesses Optimized Their Google Places Listing:

These days, a Google Places listing HAS to be optimized to rank. That's doable and pretty quick to execute, even for a newcomer.

What's a complete pain is in order to do that, Google ALSO wants the Client's website to be search engine optimized as well.

That can be a bummer sometimes! = O

That part is like pushing bamboo shoots under my fingernails. Working with lazy designers, crappy code, yanking out stuff the spiders hate… you name it!

I understand why Google wants it, but most Client's websites are so bad, it's easier to just start over.

Enter the stealth WPSiteFrame plugin.

I just get the little "bare bones" WordPress site to rank for a local keyword, flip the switch and it magically "sucks in" my client's website!

I'm immediately given HERO status, because I've just got their phone ringing with new prospects and customers. AND I'm given even more projects based upon my initial success. The best part is you can charge whatever you want per month just form this one WordPress website!

(And if they change their website's design in the future? Who cares! I don't even have to know about it.)

#2 Promote Affiliate Marketing or CPA Offers:
This one is so much fun! And it has potential to be a TOTAL cash cow.

I used to have websites which were ranking well, but were making me zip. Bad graphics, sucky copy, you name it.

To turn them around, all i did was install WPSiteFrame and point at a converting offer! LOL

Abracadabra! Traffic stays on my site, yet the high-converting sales page from the product owner is all the prospect sees!

Can you say Ka-Chaing! Ka-Ching!

Here's a bonus: With WPSiteFrame I'm able to SPLIT TEST different CPA offers head-to-head without monkeying around with cumbersome split testing scripts or software! That's AWESOME! I can split test 100 offers if I like, or just two! It doesn't matter!

#3 Here's Another Way I Help Local Businesses:

I help get THEIR site ranked on page one for the keywords they want.

Again, all I do is take a WordPress website and "suck in" the Client's website.

This makes local marketing sooooo easy—and lucrative as well.

It's practically impossible not to hit a home run every time.

In a matter of just a few weeks you can have an ever-growing portfolio of digital "properties" which Clients would be willing to pay you monthly for EACH one.

You don't have to worry about HTML, graphics, navigation, etc.
#4 Local Website Leasing:

I can lease/rent prime digital real estate to businesses in specific cities, industries and professions.

I just get a WordPress blog ranked for a keyword like "Phoenix Emergency Plumber." It's pretty quick and easy to do.

Next I contact local plumbers (usually by email) and tell them I'm conducting an auction and ask if they'd like their website be on page one. Bidding starts at $500/month.

I can even, just as a tease, point WPSiteFrame to THEIR WEBSITE and they'll start getting leads. Then I turn off the traffic faucet, and wait for their bid.

You can guess what happens next.

The auction turns into a feeding frenzy. They all know each other and no one wants to be outbid.

Also, if you're ranking high for a particular keyword, another way is you can always just stick out a "FOR RENT" sign. Or direct your traffic to a local small business website and cut a deal with the owner.

You retain TOTAL CONTROL of the traffic. If the Client doesn't pay, you simply go to their competitor and direct your traffic to the competitor's site at will.

When it comes to local marketing, what you're really selling is not a service, but lucrative DIGITAL REAL ESTATE.

#5 Help SEO Clients:

With my SEO Clients, all I have to focus on is getting MY WordPress site ranked, NOT THEIRS. I don't have to worry about all their anti-SEO antics, like:

Dynamically generated content

Catalog pages featuring short product descriptions, price tags and a shopping cart system.

Real Video or audio streams

JavaScript based website navigation

The web site requires cookies e.g. to determine which content to display to whom and when

The web site is organized via a Content Management System, generating non-standard URLs, visitor tracking strings, session codes, etc.

Your web site is run via binary executable s and/or Perl and CGI programs, employing URLs rich in character strings such as question marks, blanks, proprietary path symbols, etc.


None of that stuff matters anymore!

And no more having to talk the Client out of using their cute little Flash-based intro because Google doesn't like it. No more trying to optimize page loads and graphics.

Just get the WordPress site ranked, install WPSiteframe and "suck in" the Client's website. Easy as pie!

Bonus!: You can allow a client to have numerous domains ranking for multiple keyword terms—yet, visitors will ONLY SEE the Client's main company website.

Sweet! That means you can keep their web presence IDENTICAL across domains–no matter how many optimized web properties you create for them!

#6 My one-two punch: Flippa.com and WPSiteFrame:

Let's say on Flippa.com, we see some really bad looking WordPress website that's got some significant traffic coming in. But it just ain't converting.

We go ahead and pick the website up for a song, install WPSiteFrame, and "suck in" a high-converting or high-payout affiliate offer.

In a flash, the job's done! All we do is check stats from time to time and cash the checks.
Are you starting to see how much money making potential there is with WPSiteFrame?



For most Warriors, driving traffic's the easy part. There's hundreds of different ways. It's all the other stuff we hate, agreed?

The trick is getting the traffic to convert!

Problem solved!

A whole new world of profit opportunities awaits you. I'll bet light bulbs are going off right and left with what you can do with this plugin.

For whatever number of websites or URLs you have, WPSITEFRAME will let you choose if you want to put them on some pages or blog posts.

Or better still, you can put them on the home page AND a combination of pages and posts. Total flexibility!

Let me give you an example. Let's say you are targeting "home solar power" as a market.

First, you've found a bunch of related affiliate and CPA offers and their corresponding URLs.

Now, you just build out your WordPress website, get it ranked.

Then just install WPSiteFrame and enter the URL for each offer inside the plugin admin panel. Soon you'll see which product offer converts best! It's a snap.

If it takes more than 5 minutes, I'd be surprised.

The money-making power of this WordPress plugin is incredible. I'm sure you'll come up with a few new twists of your own.

Before I released WPSiteFrame I gave it to some folks to test it out for me. Of course we wanted to ensure we squashed the bugs!

Here's what all of them had to say about this WordPress Plugin:

So how much does this cost? No beating around the bush,

The Full Version is just $37 bucks.

What does it do?

It lets you <iframe> the Home Page, Pages and Posts or any combination.


The Light Version is only $37

It lets you utilize only the home page of your WP sites.

ALSO: You'll love the fact we've put no restrictions on how many WordPress sites you can put WPSITEFRAME on. No additional licensing required.

ATTENTION:

THERE IS NO OTO OR UPSELL HERE! YOU ARE SEEING BOTH VERSIONS ON THIS PAGE AND I FIGURE YOU'LL JUST DECIDE WHICH VERSION YOU WANT AND GET IT.

NO CRAZY SALES FUNNEL OR SCARCITY TACTICS HERE FELLOW WARRIORS! = )
Our Money-Back Guarantee
(But You Won't Be Needing It!)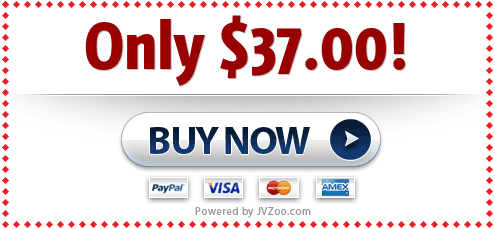 QUICK FAQ
Is this illegal?
The answer is no. Doing <iframe>s are definitely not illegal.
I've been asked, does Google like this?
They don't dislike WPSiteFrame or <iframe> tags at all. It's a common practice and totally whitehat. Even FaceBook used it to implement their FaceBook Fan Pages platform.
Is this "a re-direct?"
The difference being your WordPress blog stays in control and keeps all the SEO ranking and search engine juice.
Will this work on any website?
Yes, the type of website you 'suck in" to your WordPress blog makes no difference, except for sites like Facebook who block iframing. But why would we want to show sites like Facebook anyways, right?
---